Vette rock gardens, lastige worteltapijten en technische beklimmingen. De Trance X 29 is voor rijders die de moeilijkste trailsecties als het favoriete deel van hun rit beschouwen. Met meer veerweg en een verstelbare geometrie levert deze aluminium trail-slayer puur, hardcore singletrack-plezier.
Highlights
Engineered to help you ride faster and smoother on the toughest trails, this versatile trail bike has a lightweight, strong and stiff aluminum chassis with 29er-specific geometry. Updated Maestro rear suspension delivers 135mm of active rear travel that pairs perfectly with a 150mm fork. The Advanced Forged Composite rocker arm has a flip chip that allows you to adjust frame geometry. Choose steeper or slacker headtube/seattube angles and either a 30mm or 40mm bottom bracket drop to adjust the handling for your riding style and terrain.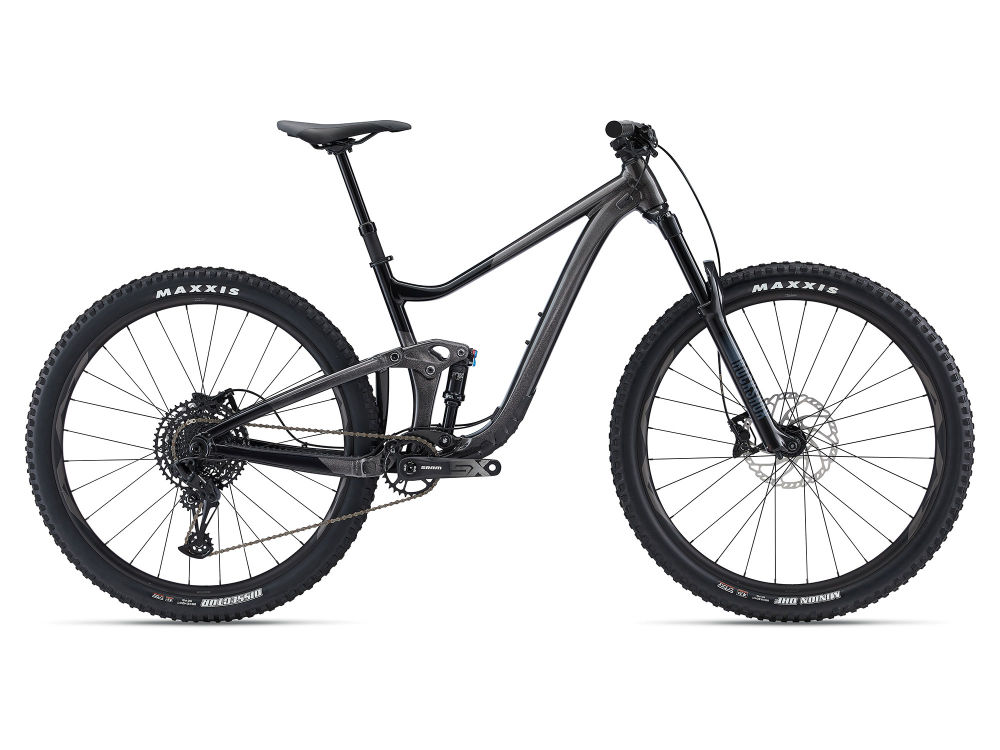 Foto's
Selecting any of the image buttons will open a larger image gallery with image descriptions
Technologieën

Advanced Forged Composite Technologie
Zeer modern hogedruk-vormgevingsproces voor de productie van de complex gevormde carbon bovenste rockerarm die lichter, stijver en sterker is dan een aluminium versie.

ALUXX SL Aluminium Technologie
We proberen al onze frames zo licht en sterk mogelijk te maken. Door onze ervaring in het maken van performance fietsen weten we waar een frame comfortabel moet zijn en waar stijf. Met die kennis ontwikkelden we de ALUXX SL Aluminium: een aluminium frame met precies de juiste verhouding tussen sterkte en gewicht. Een bijkomend voordeel van aluminium: het kan niet roesten.

Flip Chip
Flip Chip stelt je in staat om de geometrie van hun met Maestro uitgeruste mountainbike snel aan te passen aan hoe en waar je rijdt. Hiermee is het mogelijk om de hoek van het balhoofd- / zitbuis en de hoogte van de trapas te wijzigen via excentrische (offset, twee standen) hardware op de bovenste rocker arm.

Maestro Suspension Technology
Vier strategisch gepositioneerde draaipunten en twee linkages werken allemaal samen om één ​​enkel zwevend draaipunt te creëren, voor het meest actieve, efficiënte en onafhankelijke veersysteem in het terrein.

OverDrive
Er is gebruikgemaakt van Giants, oversized stuurbuistechnologie. De oversized balhoofdlagers (1 1/4" onder en 1 1/8" boven) en de taps toelopende stuurbuis zorgen voor optimale stijfheid in het bochtenwerk en verbeterde stuurprestaties.

Tubeless Systeem
Minder lekke banden. Meer grip. Minder rolweerstand en een soepelere, snellere rit. Het Tubeless-systeem van Giant maakt het eenvoudiger dan ooit om al deze voordelen te ervaren.